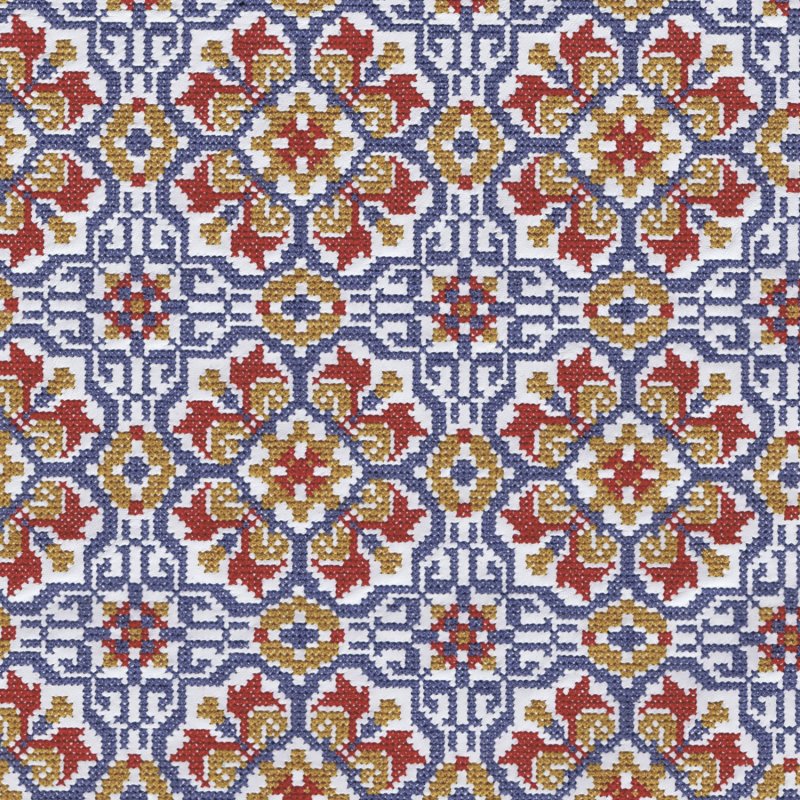 Cross stitch embroidery
With our machines, we can reproduce the classic cross-stitch embroidery technique. As in hand stitching, a motif formed by a series of Xs is recreated, which define the design by alternating colours. Thick yarns are often associated with this technique and tend to be made of cotton. The pivotal motifs for cross-stitching are floral themes, but can also be associated well with more linear, geometric motifs or logos. Cross-stitch embroidery is the classic, antique hand effect. It is the vintage decorative element par excellence, as done by grandma's hands.
The classic hand made embroidery. It's the decorative element par excellence, the same as granny used to do.