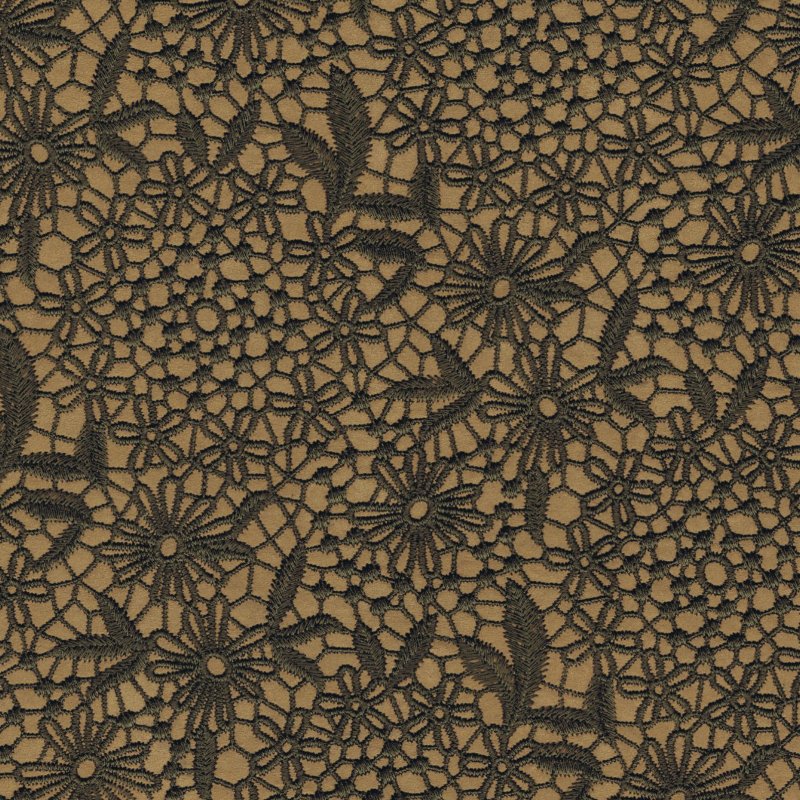 Lace effect embroidery
Lace effect embroidery is usually realised on a light base, e.g. on tulle, while for footwear, a stronger mesh is preferred. It is always a floral development, flowers and leaves embroidered in an alternation of throw and satin stitches, sometimes French stitch is also combined to create precious details.
Lace effect embroidery also known as lace-effect thread embroidery can also be composed of floral lattices made on fabric or leather bases or even without a base.